Naturopathic Techniques To Evaluate Fertility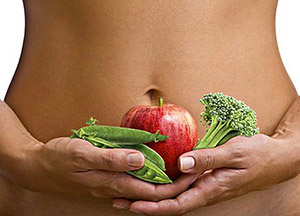 Last week, in a blog post titled, Who Can Benefit From Fertility Support Through Naturopathy?, Kathleen McFarlane explains the types of patients she sees for naturopathic support for conception. In part two of our three-part series, she discusses her process for pre conception care and fertility support:
When fertility patients first enter my office, I begin an evaluation process that helps identify any potential issues or external factors that may be affecting the fertility of an individual patient.
The first step in a standard naturopathic review is to understand the basic health of the patient, their family history and any presenting reproductive system issues.
I also pay attention to how much stress each patient is experiencing on a regular basis, as we know there is a correlation between elevated stress hormones and hormonal imbalances.
Next, I examine the environmental factors, lifestyle habits and diet of the patient to understand their nutritional status as well as the presence of any obstacles, such as environmental toxins, that might interfere with the body's ability to fall pregnant.
Lastly, I look at the reproductive cycle specifically and if indicated, will work with a patient's General Practitioner to further investigate hormone levels, semen and sperm quality, presence or history of STIs or any other health issues that may affect a couple's fertility.
From a Naturopathic point of view, fertility support encompasses looking at the patient as a whole. This means taking into account the physical as well as emotional health of the patient. The philosophy is based on supporting each partner in achieving optimum health and vitality prior to conception.
Contact Kathleen McFarlane
For more information about how naturopathy can help support your reproductive health, or to schedule a consultation, please contact our office today.
Read more about fertility in our three-part blog series – check back with our blog soon for part three, which will explore some of the ways in which women can boost their chances of successful conception.
Previous Post
Next Post