Meet Kathleen McFarlane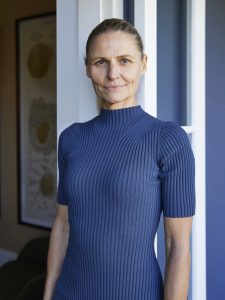 Kathleen McFarlane is a caring and committed naturopath who prides herself in providing the highest possible care. She utilises evidenced based natural medicines such as herbal and nutritional medicine and diet and lifestyle modifications to support her patients in achieving optimum health.
Prior to her life as a naturopath, Kathleen built a successful career in finance as a Director of Societe Generale, Australia. Her strong analytical skills and commitment developed in the finance industry work hand in hand with her natural compassion and desire to make a real difference in patient's lives.
"Kathleen has a professional, scientific and detailed approach to naturopathy. Her empathetic, intuitive and warm nature creates a safe and welcoming space. I highly recommend Kathleen as a practitioner."
Kathleen's Health Philosophy
Having studied herbal and nutritional medicine for over 10 years, Kathleen understands that every person is unique and she believes that real heath is only achieved when all aspects of our lives are in balance.
Her philosophy to natural healing combines conventional and complementary medical models and she uses functional pathology testing alongside holistic techniques to explore patients health and identify the root cause of disease.
Kathleen takes the time to understand each patient's unique health concerns and all patients undergo a comprehensive health review. She utilises this information to provide evidenced based naturopathic treatments including nutrition and herbal medicine as well as lifestyle modifications to improve patient's health and wellbeing.
Kathleen creates a haven for healing and a space where her patient's are listened to and cared for with compassion and knowledge. She is devoted to optimizing the health and wellbeing of every patient.
Patient Reviews
Take a look around the web to see what our patient's have to say about their experiences with Kathleen. — Read Patient Reviews