How do I Know if I Have Irritable Bowel Syndrome IBS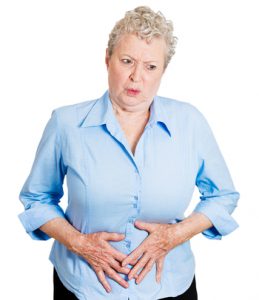 For many years, irritable bowel syndrome (IBS) has been a diagnosis of exclusion – that is, a label given to a set of common digestive symptoms, after all other possible diseases have been ruled out by a doctor through medical testing.
There is no measurable marker or test that can be used to diagnose IBS, and often patients are left with this diagnosis and not much else in the way of tools to control it. This is where a good naturopath can help through herbal and nutritional medicine alongside specific diet modification and lifestyle support.
IBS is the most common gastrointestinal condition affecting up to 20% of the population and is more common in females than males.  It can affect social life, mood, physical function and even sleep. IBS can impact an individual's overall quality of life, so finding effective tools to get on top of it is vital.
Typical Symptoms of IBS are –
Intermittent and Recurrent
Abdominal pain, discomfort or cramping
Bloating and abdominal distention
Changes in stool frequency ( > 3 bowel motions per day or < 3 bowel motions a week).
Changes in stool consistency (diarrhea and or constipation)
Excessive flatulence
In some causes, patients will also report feelings of fatigue and nausea and even low mood.
The underlying cause of IBS appears to be multifaceted and can often differ between patients. IBS patients, when compared to healthy "control" patients, have been found to exhibit –
Altered gastrointestinal micro flora (which can increase the production of colonic gas such as hydrogen)
Altered gastrointestinal motility (faster or significantly slower gastrointestinal contractions, causing trapped air and slow or fast bowel movements)
Increased sensitivity to pain
Risk factors involved in the development of IBS have been identified as –
A family member with IBS
History of gastrointestinal infections and altered gut micro flora (which can result from antibiotics, certain medications and the wrong diet).
Stressful life events and trauma
If you have experienced symptoms of IBS and want help, or if you would like to learn more about IBS and other digestive issues, please contact Kathleen McFarlane today. Please also be sure to check back to our blog soon to read Kath's follow-up post, where she explains in detail how a naturopath can help treat IBS. You may also find these related blogs to be helpful:
Previous Post
Next Post