Kathleen McFarlane Profiled in "Sydney Morning Herald"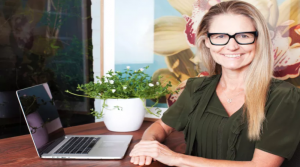 Exciting news! Our own Kathleen McFarlane was recently interviewed for a profile in the Sydney Morning Herald. In the piece, titled "The journey from financing to naturopathy," our Naturopath discusses how and why she made the change from investment banking to naturopathy. In addition to sharing an anecdote about a life-changing patient experience, she discusses how the difficulty of switching careers can be overcome with tenacity, patience, but most importantly providing the highest level of patient care. Read the entire article by clicking the link below:
Sydney Morning Herald Profile of Kathleen McFarlane
Have other questions about Kathleen McFarlane's article, experience, or treatment options? Contact our friendly and knowledgeable team to learn more.
Previous Post
Next Post